2020 saw the Durango & Silverton Narrow Gauge Railroad facing two hurdles that prevented them from running trains to Silverton; a washout and a pandemic. On May 22, 2021, the D&SNGRR ran their first revenue trains to Silverton with the first being led by diesel locomotive 107, and followed by a double header featuring 493 and SP 18.

A few minutes on a couple of days along the Seligman Subdivision in Flagstaff!
Those of us that shoot videos of trains have something in common with people that fish. We go to nice places and wait. And wait, and wait. It usually ends up being worth it and in this case it certainly was. Being informed that BNSF was taking two old BN flatcars and two loads of ties for the Santa Fe Southern Railroad to Lamy, New Mexico on Tuesday April 27, I listened to the scanner and watched ATCS monitor. Nothing. Tuesday evening has become the day that BNSF takes asphalt cars to Rosario and I knew that anything that went to Lamy would be on that train. With nothing on the scanner or ATCS I figured it was going to happen at night. I learned that nothing happened that night.
The next day I was listening to the scanner and heard BNSF get track warrants to Hahn, which is the routine for the Rosario train. I didn't hear them get track warrants to Lamy, however. I went trackside in the wind and rain and watched BNSF 6788 go by with 3 asphalt cars. No flatcars. I heard that the flatcars would be moved on May 3 but again, no warrants and nothing on ATCS. I heard again that they would be moved on May 4 and arrive in Lamy by 7 PM. Track warrants were given and I went trackside and waited for a Rail Runner to pass the BNSF train at Hahn and then it started to move toward Bernalillo. That's a trip that normally takes ten minutes but finally after 30 minutes I saw its light at West Bernalillo. Then it had to wait on the siding in Bernalillo for another Rail Runner. Once the Rail Runner passed it I expected it to move. Finally it did allowing me to catch it in perfect light at East Bernalillo. This was a wait that was definitely worth it. Two center beams with ties, two old flatcars, and 19 asphalt cars rolled past my camera about 7PM. The trip to Lamy from Bernalillo is normally 40 minutes if you're Amtrak, but it took two more hours and the fall of darkness before it arrived in Lamy.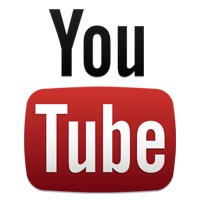 Follow us on YouTube!